brite-View by Xpike Innovation just announced the CinemaGo (BV-5005HD Mini CG), a special edition of the highly successful CinemaTube (BV-5005HD) Media Player. The small, sleek CinemaGo is more portable than the CinemaTube, and its eSATA interface data transfer speed is up to three times faster than the USB 2.0 interface. Every CinemaGo package contains a Wi-Fi adapter for easy network access. In addition to its unique torrent download feature, the CinemaGo adds another bonus feature: MUZEE internet radio channels.
Sleek and Compact Design of the CinemaGo
Once connected to the TV and the network, the CinemaGo is a treat for the eye and ear. Vivid 1080p high-definition picture quality can be displayed on your HDTV in all video formats, including MOV, WMV, MKV, AVI, VOB, DIVX, FLV and RMVB. Content can be delivered from a locally attached hard drive via the home network or from the internet. MUZEE even broadcasts live tens of thousands of sports, music, news or talk show channels from 210 countries. San Francisco Giants fans can listen to KNBR in a New York hotel room, and music fans can groove to the latest European dance hits on Digitally Imported.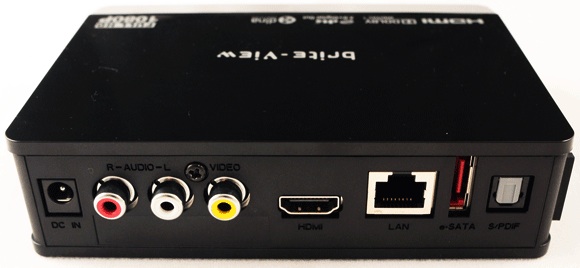 The compact design of the CinemaGo is perfect for those who long to enjoy personalized entertainment whether at home or on the go, even in the car. The eSATA interface, which brite-View customers requested, is included in the CinemaGo, so users no longer have to wait for a Blu-ray movie back-up to load on the screen. Networking multiple CinemaGo devices enables content streaming and file transfer between attached hard drives.
"A good digital media player can transform your TV into an entertainment hub, showing content from your computer, a storage device or the network," said Robert Lo, CEO of Xpike Innovation. "The CinemaGo does exactly that, and has the potential to do much more." Lo mentioned that talks with partners are ongoing, and hinted at the possibility of bringing more web-based content and services to the CinemaGo through additional firmware upgrades.
The CinemaGo is available now for pre-order for $109.99.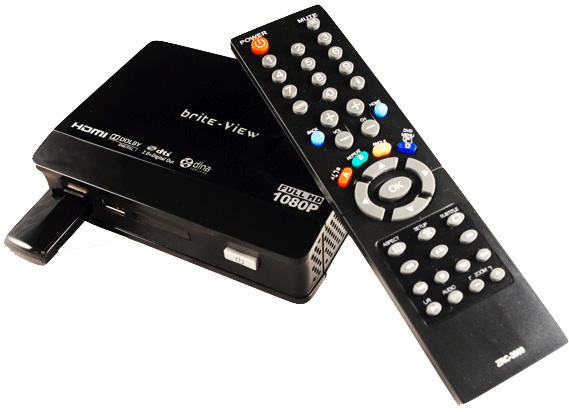 About Xpike Innovation, Inc®
Xpike Innovation, Inc. designs and manufactures consumer electronics that spice up your living room without breaking the bank. Xpike Innovation is a leading provider of home networking applications, online media access and digital home solutions, including full-HD media players/streamers featuring torrent download, powerline Ethernet adapters and 1080p HD wireless transmission kits. Backed by nearly 30 years of electronics industry experience, Xpike Innovation products provide rich Internet-based multi-media user experiences for consumers to enjoy with their HDTVs. brite-View is a brand owned by Xpike Innovation, Inc.