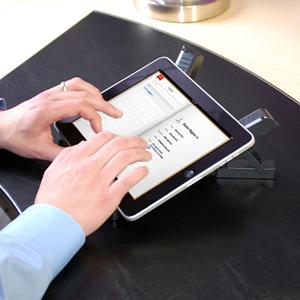 Portable desktop stand features five adjustable positions for optimal viewing and performance
Bracketron today introduced the new X-Type Mobile Computing Travel Stand or "X-Stand". The stand is designed for use with laptop, netbook and iPad products and is collapsible for easy portability. The product is lightweight and the ideal solution for home, office or travel.
"The X-Stand is the ideal portable workstation for laptops, netbooks and iPad," said Mark Mandel, Executive Vice President. "The personal computing industry is going through significant transformations right now, and we feel well-positioned to accommodate that demand with innovative products that improve and extend the use of these technologies."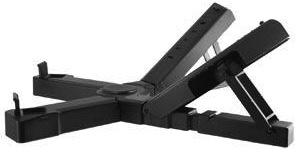 The X-Stand (P/N# LTM-205-BX) is available at many leading consumer electronics retailers for $19.95.