Is Apple Killing the MacBook Air?
On October 14th, 2008 Apple announced an upgraded MacBook Air along with some new Macbooks. One of the new notebooks is a totally upgraded, redesigned 13.3 inch, $1299 MacBook. The new MacBook has been retooled in an aluminum case making it very similar to the MacBook Air. No – Apple isn't killing the Air, but the big question for many becomes: Should you buy the MacBook Air or the MacBook?
To Air Is Human, To MacBook Divine
If style is your number one priority, you'll want to buy the Air. However, if you look at the two laptops side-by-side you may find yourself leaning toward the MacBook.
Our Apples to Apples comparison: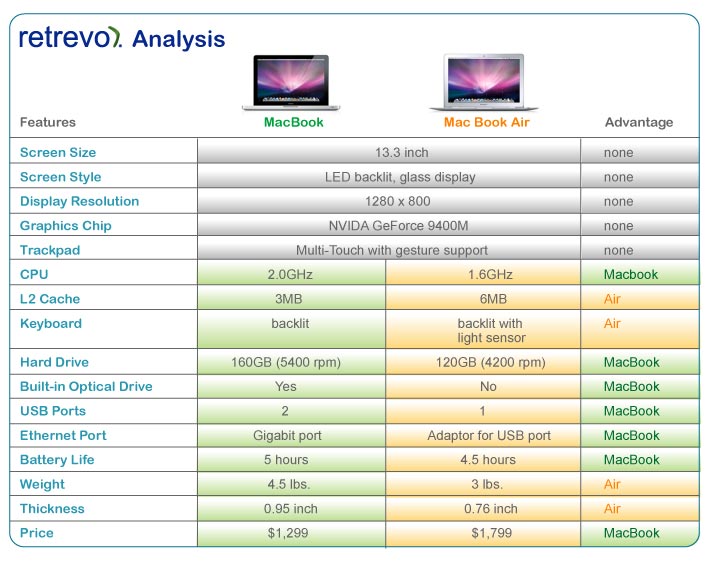 The Bottom Line
Basically if you have to have the skinniest and chicest Apple laptop, then buy the Air. If 1.5 lbs. tips the scales, then buy the Air. Otherwise we don't see any reason why you shouldn't save $500 and go with the new and improved MacBook.
by Andrew Eisner (Retrevo.com)