Learn what features are important when shopping for a new HDTV and how to spot a good deal
Plasma TV vs. LCD TV
Despite strong competition from LCD TVs, Plasma has managed to maintain a share of the TV market. Many viewers prefer the warm colors and deep blacks that Plasma has to offer. Plasma also has a very fast refresh rate that is very good at making 3D content look good. That's why the Panasonic Plasma sets have enjoyed such popularity especially for 3D. At the same time LCD TVs have seen improvements like LED backlighting, fast refresh and better viewing angles that make them equally as good for viewing any content including 3D. This year we should see some good deals on both types of TV. Entry-level, large-screen Plasma sets can offer qualities similar to higher-end LCD TVs however we expect to see some good deals on LCD TVs with features like fast 120Hz refresh, edge-lit LED backlight, and possibly connectivity and 3D thrown in for good measure. Keep in mind that as attractive as Plasma TV deals may look, they still typically use more power and are heavier and bulkier than their LCD counterparts.
Deal Advice: The latest Plasma and LCD TVs are pretty similar so go ahead and buy either one that you can get a deal on.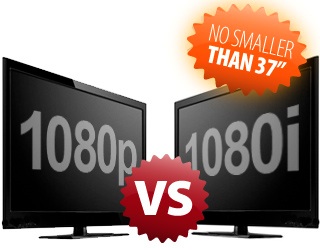 What About 1080p Resolution?
Even though most HDTV sets now support 1080p in some cases you might be able to get by with 1080i or 720p resolution. First of all if the set is a 37-inch or smaller set most people can't tell the difference between 1080p and 1080i. Second, if you are going to watch most programming from a cable or satellite connection keep in mind these providers transmit almost entirely in 1080i or 720p. The places we're you'll really want 1080p most is for Blu-ray movies or game consoles.
Deal Advice: You probably don't want to go smaller than 37-inches for a killer deal on a non-1080p set.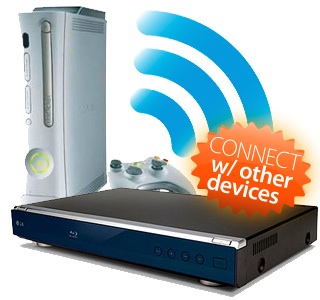 Connecting to the Internet Through Another Device Might Be Cheaper
With most homes having a high speed Internet connection and a subscription to Netflix, a TV that connects to your home network makes a lot of sense. Not only can you stream movies, TV shows and even YouTube videos, you can listen to music on Pandora or add a webcam and make Skype video calls. If you can get a good deal on a connected TV, we say go for it. You'll find that one with a built-in Wi-Fi connection is easiest to install and setup however if you find a good deal on an HDTV set without connectivity you can get the connectivity many other ways. Game consoles, Blu-ray players, set-top boxes, AV receivers and other devices offer connectivity and HDMI connections to your TV which provides a very similar experience to having the connectivity built right into the TV. One disadvantage is you may have to switch remotes frequently which can become annoying.
Deal Advice: If you can get a good deal on a non-connected TV, you can always get your Internet connectivity through other devices like a Blu-ray player.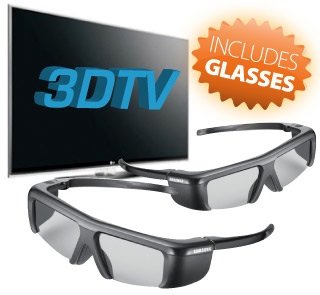 Are There Good Deals on 3DTV Sets?
Yes, we know there are a lot of you out there who couldn't be bothered with anything to do with 3DTV. After all, who wants to wear those expensive, goofy-looking glasses and besides, what's there to watch? If you're really dead set against 3DTV then don't even consider a TV that offers 3D but with prices coming down and more content becoming available a good deal on a 3DTV would be a deal that includes at least two pairs of glasses with a Plasma or fast refresh rate (120Hz or greater) LCD (preferably LED backlit) TV.
Deal Advice: Either Plasma or LCD is okay — get the best price just make sure the deal includes a couple of pairs of glasses otherwise you're going to be paying for them later
Is There a Glasses Format War On the Horizon?
There are two main types of glasses used for quality 3D. Passive glasses are lighter, cheaper, don't require batteries and can even be made with prescription lenses. Until recently they were typically only found in movie theaters and not in 3DTV sets however, passive glasses technology is starting to appear in sets from manufacturers like LG and Samsung. Experts like Ray Soneira argue that scientifically, passive 3DTV should look just as good, if not better than active glasses 3DTV sets but some reviewers disagree, preferring the picture quality of active 3DTV. Glasses-free 3DTV would obviously be the best option but problems with viewing angles and image quality are going to keep auto-stereoscopic 3DTV from being a realistic alternative for some time.
by Andew Eisner (www.retrevo.com)