Silver Member

Username: Jay_w_grayson

Prague, Oklahoma USA

Post Number: 584
Registered: Jul-08


Dish, like a four foot for the Spot Beam
Satellites.

For the C-band and Ku Footprint Satellites a larger Dish based
on your location and are FTA Channels and not on Nagravision 3 Security
or Spot Beam I will say YES. If I am wrong please correct me.
I can stand a hit.

Facts and C/P only NO Bullshit.

A) Now my question is what good would a
large Dish do since the power of a Spot
Beam will only cover a limited area?

B) also Nagravision 3 Security System.


C/P
A spot beam, in telecommunications parlance, is a satellite signal that is specially concentrated in power (i.e. sent by a high-gain antenna) so that it will cover only a limited geographic area on Earth.

Ciel 2 at 129.0°W

Spot Beam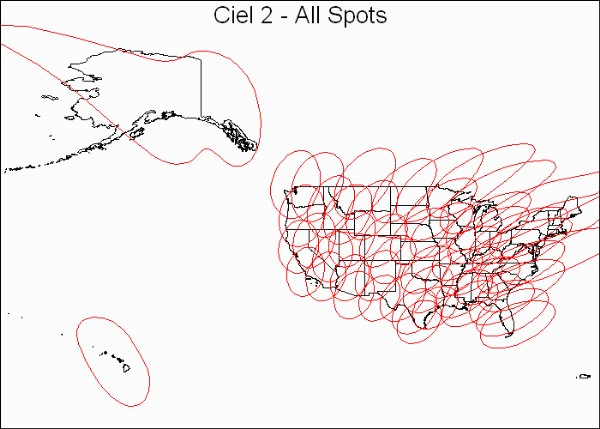 EchoStar 9 at 121.0°W

Footprint