Mike Arbia and Berny
Evening there
Well you can measure the output from the Baby Boom channel (LFE.1) at its output connection with a volt meter, I would recommended using one with digital display, rather than one with an analogue readout, with the digital meter you will be able to see the decimal point which will make far easier.
Once you have checked the out from the AVR's Baby Boom channel (LFE.1) output, connect the RCA phone lead to it, and recheck it at the end of the lead, if there is a slight drop in output, it really shouldn't affect the performance.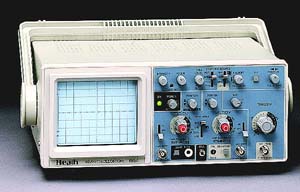 If you what you can do the same with checking all three screen channels and split-surrounds, at the crossover point, LOL, but I'd rather stick to the old way of using a SPL db meter and RTA analyser, but if you have an oscilloscope and wanted to get really, and deeply involved with this task, be guest.
Ashley C' THX 3417