New member

Username: Neophyte

Post Number: 1
Registered: 02-2004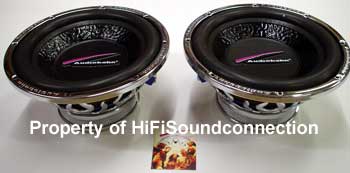 Power Handling: 400 watts R.M.S. Frequency
2" 4-Layer ASV Voice Coil
Dual 4 Ohm 2 Ohm or 8 Ohm Operation

Also a BOSS R850 850 Watt MOSFET Power Car Amp: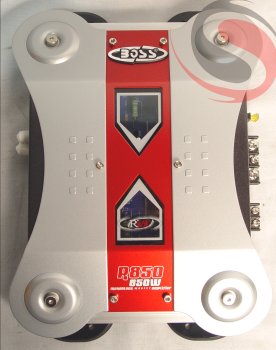 Max power @ 2 Ohms - 850 Watts x 1
RMS Power @ 4 Ohms - 200 Watts x 1
RMS Power @ 2 Ohms - 400 Watts x 1
Remote Subwoofer Level Control
Line out for multiple amp hook ups
Variable low pass crossover: 50Hz-250Hz @224db/octave
Variable subsonic filter: 10Hz-40Hz @24dB/Octave
Phase Switch
Mosfet Amp
Class A/B

Q: Did I make a major mistake, or can I drive these 2 speaqkers with a one channel amp. If so, how do I wire the one channel to the speakers so I that I don't blow anything up?

Any help would be appreciated.





Silver Member

Username: Its_bacon12

Post Number: 136
Registered: 12-2003



if you like boss, i would reccomend the R2200D class D amp, it puts out 800w rms at 4 ohms..thats only if u want a boss amp

you can also get another one of those amps and run one sub per amp at 2 ohms, be pushing 400w rms to each sub, which is what it can handle. You CAN run 2 speakers off of a 1 channel amp, just that amp is way too little power for your subs.

if you have the money to, i would advise get a better amp: i.e. JBL, MTX, JL Audio - and some better subs and some good ones for you would be Adire Audio Shivas, for $120 each a BP1200.1 amplifier is a perfect match for them although youd be spoending close to $500 for those subs and that amp

here my 2 cents hehe