Gold Member

Username: Thx_3417

Bournemouth,...

Post Number: 1519
Registered: May-05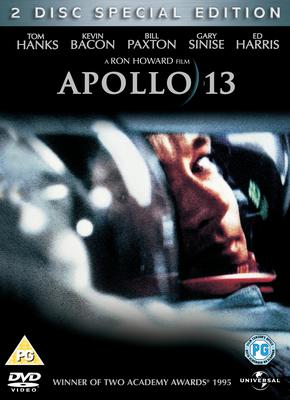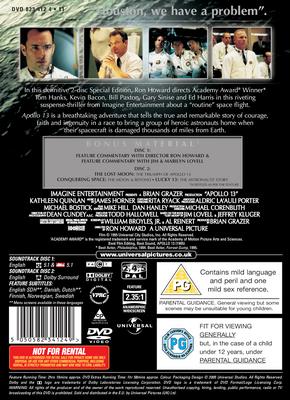 Just brought Apollo 13 special edition, priced at £6.00 pounds at (ASDA store) Holdenhurst Road. Thou I have three other versions this now makes four version of this true life drama about the failed mission that was called the (successful mission) with a damaged cryo oxygen tank leaking air, vital to the crews survival and electrical power also failing the odds to bring them back home was an incredible feat of human ingenuity and determination.

Now the sound aspect of the films highlight, presented in six-track Dolby digital surround and dts, I'm starting to wonder if this version will be plagued with any errors. The first edition of (Apollo 13) on region 2 DVD has an audio fault where all the centre channel information during the nightmare sequence drops to around -15db it just drops, until the nightmare ends, where all returns back to normal.

Now I will be focus very hard on this mix, and comparing it to the reference (THX laserdisc dts) I'm betting the sound will still be less than perfect of the (THX laserdisc dts) I will also be testing it against the first edition region 2 dvd, anyway I'll report back later with a final conclusion on the sound status.

Image and framing, thou filmed in none anamorphic, shot in the (super35) with the framing of the film in the cinema was one of very good, excellent, the framing on the laserdisc is slightly cropped on the sides slightly and on the first edition region 2 DVD a bit of is exposed more of the bottom part of the frame is also visible. Brightness is another issue I'll be looking at to see if there is in change in the brightness, as well as colour and sharpness.

Now I understand that the film is available on (Blue Ray) or is it HD-DVD one can never tell with the stupid format war. Well as soon as one of the other is available in the UK I will be looking closely at specification and price, I must say I am really unsettled with this format war.