Silver Member

Username: Thx_3417

Bournemouth, Dorset United Kingdom

Post Number: 586
Registered: May-05



Gentlemen welcome to "Movie Club"

First rule of movie club is there has to be a picture, or pictures must be used in the expression of words as well.

Second rule of "Movie Club" is only five images per page please.

And the third and final rule if this is your first reply to "Movie Club", you have to place a picture hear.

"You are not your Home theatre"...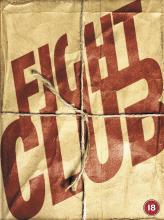 "Fight Club" is a real head banger, until we have to return are seats to the upward forward position.

And realise that "Tyler Durden" is in fact "Jack" or is it "Jack" who is in fact Tyler?



This is a thinking mans film, with a twist at the end, and if you look to the upper right hand corner you may see it every 20 minutes?

With bl00dy scenes of violence, and the horrible sound of the fist impacting into the face, shows just how good a sound mix can be, I wonder though how did "Skywalker Sound" get those jaw smacking sounds, I guess they have a fight club at the ranch too hah...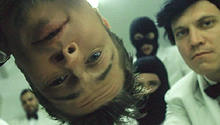 Check out "Skywalker Sounds" new web page with virtual camera movement, and focus too...

Get the picture...

http://www.skysound.com/