---

<!-quote-!>quote:

All the VOODOO about watching an oscilloscope and looking for a clipped signal is a waste of time and wont get you what you want anyway!<!-/quote-!>

---


Actually, using an oscillo really does help. It's easier to see the clipped signal's waveform: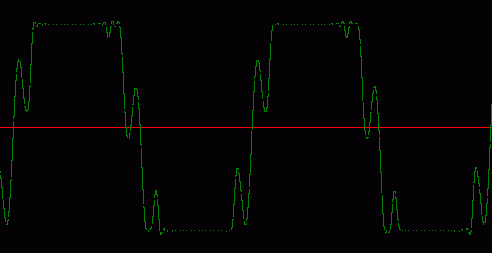 In the pic you can see the horizontal areas where DC voltage is present.

Additionally, the gains are not volume controls. The gain controls are designed to match the amplifier to the head unit. Realistically, they are adjusting the sensitivity.