Hi, I just got my new Alpine head unit installed & I'm having trouble with several things. I'm not too happy with it. The model is the CDA-117E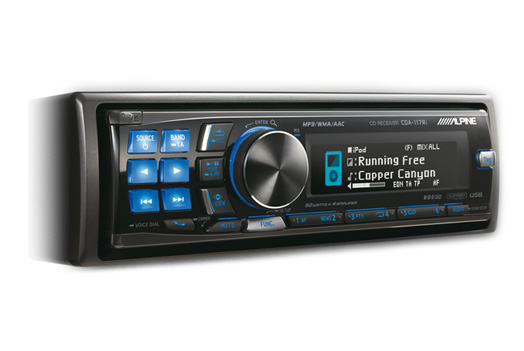 I have emailed Alpine these same questions, but thought I'd post it on a forum to see what you's reckon?
Firstly, the Remote that came with it doesn't seem to work at all. Its got the new battery's that came with it, doesn't work. I changed the battery's, doesnt work. Whats the trick?
Next, what is the go with the Random play when on USB?? It doesn't work! It works fine on CD but not on USB.
Ive gone through the instructions & it says random will work with USB, just like random on any cd player. But it doesn't work. Mix Song or Mix All, does nothing. It still plays songs in numerical order, when either pressed next track or when it plays the next song, no random, just numeric.
Is there is a trick to make it work? Because its very annoying, that's the only reason I bought this thing, to play music from a USB & have all my fav songs just on random, I don't want to listen to them in order & so it wont play the same song twice in a long time. I got sick of changing Cd's.
& how on earth do I change between the factory preset graphic equalizers? You know, Rock, Pop, Jazz, ect. Seems impossible. I can get to the manual graphic equalizer & now have set it to how I like it, But there should be factory preset sounds somewhere. Even the cheapest head units have that. & this doesn't?
& Do you know what IMPRINT is? & how is it fitted to the head unit? I was under the impression that this head unit is Alpines flagship head unit. Shouldnt this already have everything on it?? Not have to go out & buy extra things to make it work? Not happy!
& I was also told this had Bluetooth. it says on the box. But now find out it doesn't? & have to buy something else to make it work? WTF!!? Very Miss leading!
My MAIN concern is random not working on USB. If it continues to not work, I'll be devastated. Like I said, its the only reason I got it installed. All up including install cost $1000. Waste of money Im starting to think.....
What do you think?
Cheers,
Paul.