Well, I have yet to see anyone do this so I am going to try my hand at it.
Everyone talks about wire size and how this and that wire is crap. But, just how worthless are those BS brands?
Today I took scraps from quite a few brands and did a little comparison. 6inches of each brand and weighed the amount of wire per section.
***I am not sure if all the brands are Oxygen Free Copper***
Some may be steel, CCA or other. Some brands were tinned (as you can see in pics). I had no way to test copper purity, this is simply measuring mass of the 'stuff' under the casing.
This should give a little idea of just how much you are getting per foot. In the charts, I converted mass per 6inches to mass per foot.
Here are the brands I tested:
4ga
AudioPipe
Stinger HPM
Hooker WG4
Qpower
Scosche
Xscorpion
Scosche (6ga)
8ga
Xscorpion
Scosche EFX2
Pheonix Gold Inner Flow (7ga)
Old yellow color Scosche
AudioPipe
Stinger Custom Pro
American Accessory
So...on with the pics!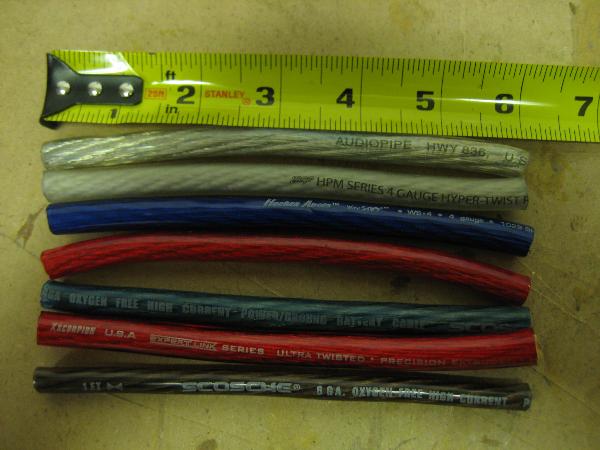 6" of each 4ga wire, list above is in order top to bottom.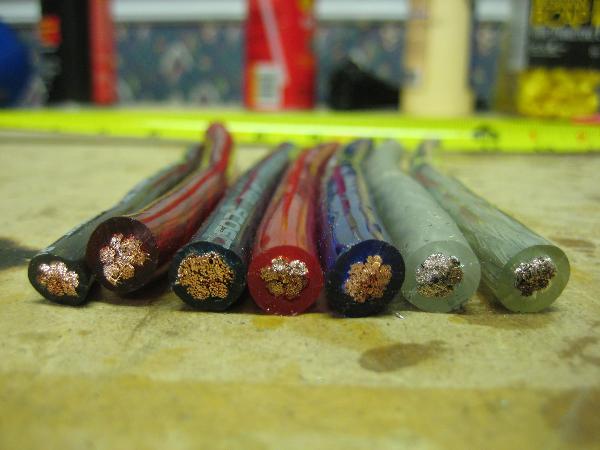 Cross section of 4ga wire, listed right to left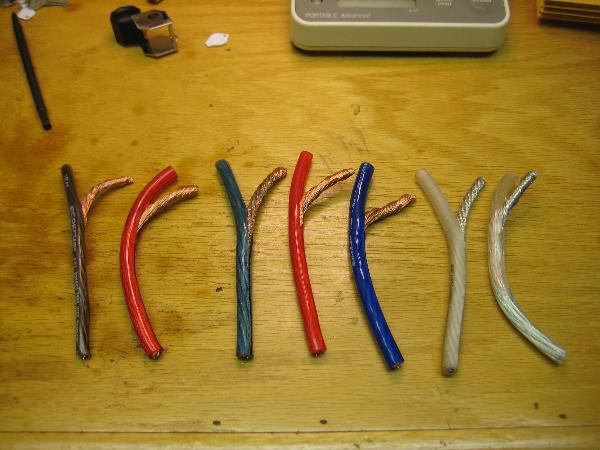 Wires split and copper pulled out of casing.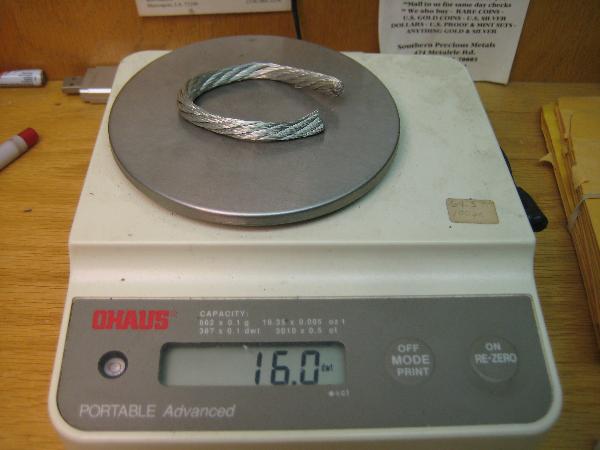 This is the scale used. It is calibrated to Pennyweight (dwt, used for measuring gold weight at the shop), I converted to grams for the charts.