Silver Member

Username: Finish22

Post Number: 253
Registered: Mar-10



Posts listed on "Most Recent Posts" list last only for about a week.
So if you want to look for an older post, you'll have to keep
a permanent record of all your posts.

For this, go to "Edit Profile" , then to "E-mail Notification" and check box
"My Own Posts". Click on "Save Profile Changes".
Doing this, you'll receive via e-mail a copy of all your posts.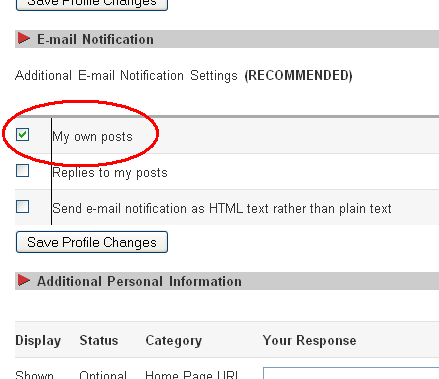 Then, using Ecoustics' Search Feature (located on top of page)
and with key words such as the post's topic, username, date, etc.
maybe you'll get lucky and find your old post.

If it sounds a bit complicated, that's because it surely is.