Gold Member

Username: Thx_3417

Bournemouth ...

Post Number: 3434
Registered: May-05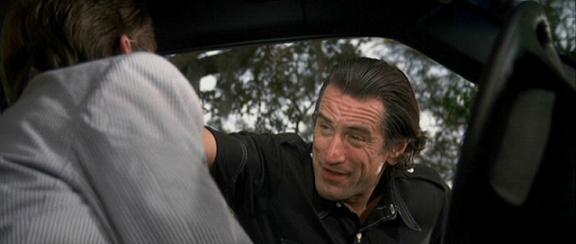 Hey!

Free as a bird, apparently. You go everywhere you want with whomever.That much freedom could
get a fella into trouble.

I'd like my keys.

Could it
be you don't remember me?

Sure, I remember you.
You were at the movie house.

Oh, I'm disappointed.
I'm hurt.

I would like my keys.

Max Cady. You look the same. Maybe pounds heavier.But they say the average man gains a pound a year...

Oh, come on.

Gains a pound a year till he's about. Me, I dropped a pound every year of my sentence.

Atlanta, ' . You got it. July.Fourteen years since I held a set of keys.

You look good, healthy. Thank you, 'cause it's a struggle to stay healthy in the joint.

But you wouldn't know about that, would ya? If you were me, they'd stick you with the white trash. They don't strike a lick of work all day.

This little ol' cigar is my only vice. I needed a vice in the joint to remind me I was human.

What brings you to New Essex?

Oh, the climate. Boy, the south. I'm thinkin' of settlin' here in New Essex, Counselor.

Have you been following me?

It's a small town. Everywhere you turn, we're gonna run into each other.

Take care, Mr. Cady.

You too.You're gonna learn about loss.

What?