Gold Member

Username: Thx_3417

Bournemouth ...

Post Number: 3994
Registered: May-05



One of my favourite listening subjects is complex Dolby film mixers where the discrete soundtrack offers a few sequences that might go unheard to most of users, for example HEAT 1995.

There's a moment at the airport where Neil is running across a busy runway with a DC-10 panning from left to right screen channels only! While presented in the centre channel we hear nothing but the Foley work of footsteps panting and breathing that on most home cinema systems this would be severely masked by the aircrafts noisy jet engines!

This presents very little difficulty here with the help of the Behringer DCX2496 loudspeaker management system and its use of features like dynamic EQ audio limiters crossover filters and basic general EQ and much more, for setting up a perfect or near perfect than what you heard before. The matching fronts in my screen array are JBL control 5 LCR fronts placed up front and have been in use since I brought them back in 1990.

Audio masking is one of those headaches most of hath to deal with and thou there are ways around to a small degree it takes a great deal of patience and careful listening.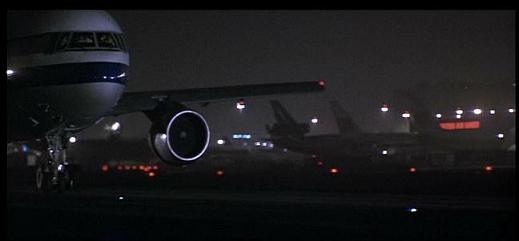 As the DC-10 pans from left to right with smooth loudness rather than a shrilly too much for taking sound that would normally be encountered in most home cinema rooms, it presented no trouble with the matching JBL control 5 LCR along with matching Alesis RA300 amplifiers and the brains of the taming all this the affordable Behringer DCX2496 for which none of this would have been possible.




As Neil runs across the runaway breathing and panting along with footsteps that can be easily heard with the settings on the DCX2496 it makes the whole sequence fresh and exciting to listen to rather than struggling with turning the centre channel up which is what most would do but without some to tame the sound when it gets too loud, you simply back at the beginning again.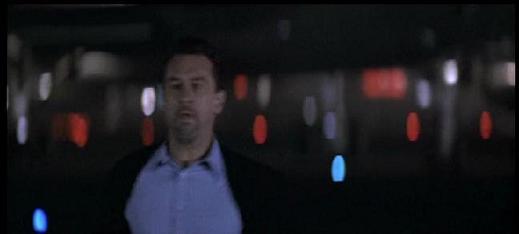 As Neil gets nearer towards us the breathing gets a little louder but being soft and gentle at the same time as the DC-10 pans off to the right Neil runs towards safety in the airfields back felids. I have to say you can really get into it at this moment and the heals on the shoes really hit that concrete nicely.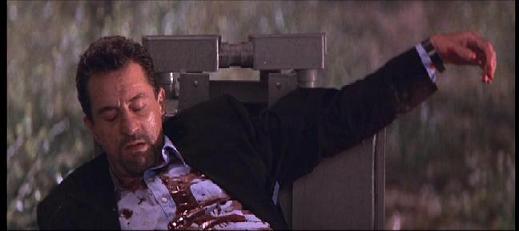 With Neil's luck finely running out Hanna puts Neil, down with several gunshot wounds, with musical background sounds on the left and right and with centre channel carrying breathing exhaling with exhaustion along with a few cricket sound effects.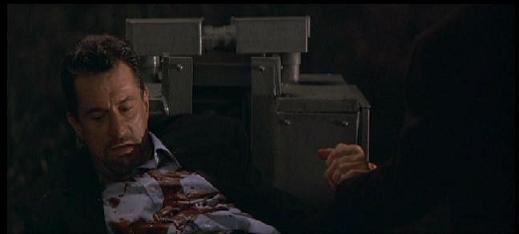 A bass note accompanies and enhances the centre channel deeply followed with musical high notes that slowly build up in layers while left and right would normally be drowning out the centre channel by the point and without anyone realizing just how good the centre channel can sound with proper care and adjustment.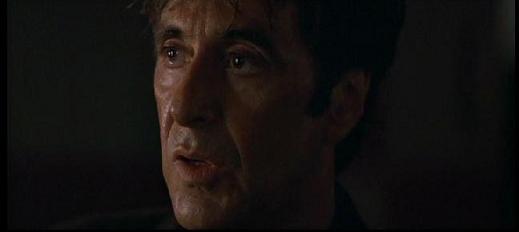 Barely able to hold on Neil finally fades off with last gasp that cuts over the left and right but not too heavily I made sure to maintain the levels so that good stereo separation can still serve the films story.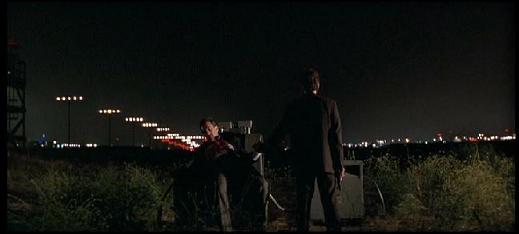 As the music reaches a climatic high, with Neil and Hanna in the mist of breathtaking backdrop too what was brilliant cop thriller from the 1990's and one of many best Dolby stereo digital soundtracks from that era.

(Moby's) "God moving over the face of the waters" has a nice tranquil feeling a spiritual feeling that suites last moments of the film until (Eliot Goldenthal) score fades in on the closing credits.

I'm not sure if the settings that I made to the DCX2496 would be of any use to someone who owns this fine little unit or if this thread is wetting someone's appetite to starting over fresh again with there home cinema with matching amplifiers matching fronts LCR and a Behringer DCX2496 loudspeaker management system to make the magic come alive. Or maybe you have matching loudspeakers and amplifiers but haven't brought the amazing DCX2496 which as been out for several years now.

This is why 9 times out home cinema 10 users always moan why I can't hear the centre channel but it goes further than a lot further.