Gold Member

Username: Thx_3417

Bournemouth ...

Post Number: 3086
Registered: May-05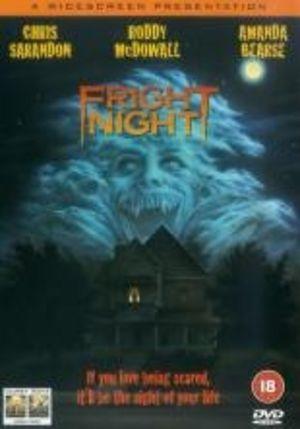 Just watched Fright Night in the dead of night of the early hours, boo!

The Dolby stereo 5.1 mix is a little bright with certain musical tracks where bass is detected, but it's the mid range that's bright its clear but it could do with a little bringing down to give the bass and bass mid a little more kick.

"You're right you're quite right of course, now that I've been made welcome I'll probably drop by quite a bit. In fact anytime I feel like it"
Jerry Dandrige

Surrounds of Jerry Dandrige flying around got my attention, but still the fronts carry a lot of high frequency boosting. I might look this film over later and see where I can modify the Dolby stereo 5.1 mix for a greater impact on the fronts, it needs a lot more punch output over the three-screen.

LFE.1 is used sparingly with impacts where Jerry Dandrige lands onto his next door neighbours' roof in the dead of night.

The dialogue track ADR was lucking depth and warmth, thou I'll be looking this one over and comparing it with a variety of films from different years during the 1980's. There was slight dialogue off-screen panning when Charlie walks in though the front door where his mom calls out to him from the screen left.

Normally I would cut the mid range and part of the high frequencies back on the fronts and give it a boost on the amplification by a slight bass boots but baring in mind not to over do it, also remembering to set everything back to normal parameters afterwards.