Gold Member

Username: Thx_3417

Bournemouth,...

Post Number: 1610
Registered: May-05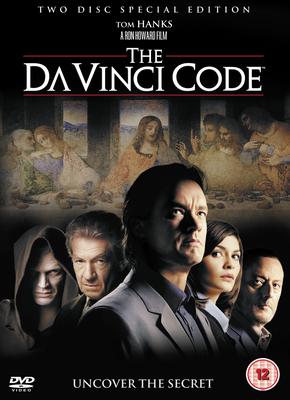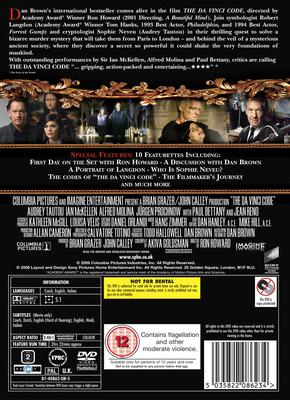 What a ride, what a ride sure entertainment from start to finish, thou some say the book is better and the film is somewhat less than the contents that keeps the reader engrossed page for page taken from Dan Brown's best sealing novel The Da Vinci Code is brought to the screen in gripping way that kept myself glued to the focus of the storytelling, director Ron Howard and Tom Hanks team up once again and the power of the chemistry is unleashed with this controversial mystery where powerful people will go to any length to prevent the truth being known.

Image: Famed at 2.40:1 which is slightly off the 2.35:1, colour and picture grain is very soft as well as pleasing to look at richly sharp and elegantly captivated frame for fame.

Sound: Sound is one important form to the film, from the moment its started I knew I was going to be in for a few good hours of moving magic, Hans Zimmer's score just pressed on my body with great relaxing depth and sucked me right into the heart of the journey, the quest for the Holy Grail, the blood line of Jesus Christ.

Surrounds are very actively used throughout, chapter 2 the art gallery where Robert Langdon travels down to the lower level via evaluator gives you the illusion of being within a tight space!

LFE.1, is effectively used as well from the opening, a pulsing beat that pounds on the body and the ear is deep, yet pleasing it never goes over the top too much, and will still give a modest sub bass speaker a workout.

Extras: Bonus second disc loaded with secrets behind the filming the writer actors music and more.

In a word: It's the best film that I've seen this year, powerfully moving, with an overwhelming ending that made me cry with joyfulness.



"She rests at last beneath the starry skies."
Tom Hanks, Dr. Robert Langdon. The Da Vinci Code, 2006.


Technical details

Certificate: 12

Region 2

Aspect ratio: scope 2.40:1 Arri (anamorphic enhanced)

Running time 132 minutes

Colour: Deluxe

Cinema sound realise: 35mm Dolby Stereo (SR-D) dts SDDS 8 channel

DVD sound realise: Dolby 5.1 with (split-surrounds)

Year of realise: 2006

DVD year of realise: 2006

Ratings

Picture 10/10

Sound 10/10

Overall rating 10/10

Presentational playback

Fader: 0db THX reference level

Sound system: JBL

Sound indicator: Dolby 5.1

Maximum loudness: 111dbc