New member

Username: Kitesurfer

Post Number: 1
Registered: May-08



Ive recently purchased a 10inch lcd screen for my in car a/v system. It accepts both component video and pc input. The screen itself works great but its down side is all the cabling that comes with it.
3 separate video inputs (v1, v2 & v3 not RGB), 2 audio, 1 pc and a huge length of power cable to a 12 volt cigarette lighter power supply.
This is all very cumbersome and awkward.
I had hoped to make my own custom cable up but the connector is one i have never seen before.
I re approached my supplier to see if they could supply an alternative cable or knew what the connector was but they were unfortunately unable to help and believed that the connector was a custom one.

After much searching of forums and the internet i have had no luck to date and searching these forums has yield much other really useful info i have as yet not solved my current problem.
I have attached some photos of the connector in the hope that some on here may recognise them and would be able to put a name to them so that i might be able to source a supply.
Or if anyone has any alternative suggestions they too would be well recieved.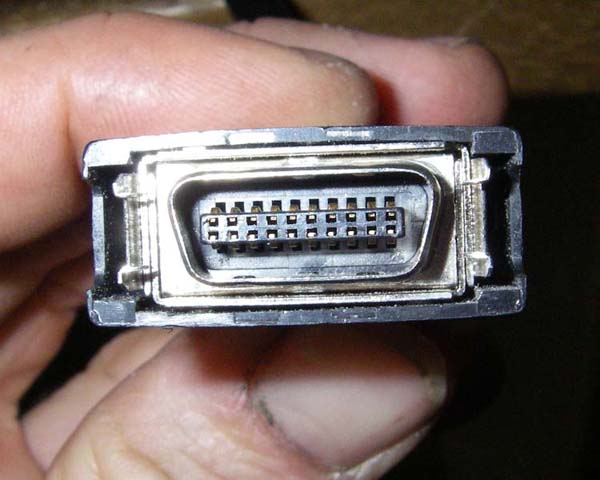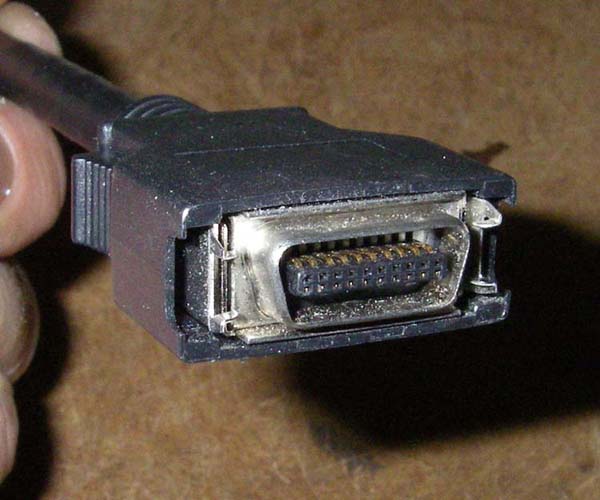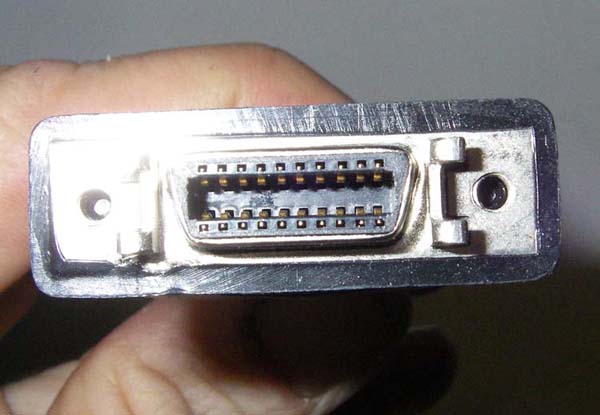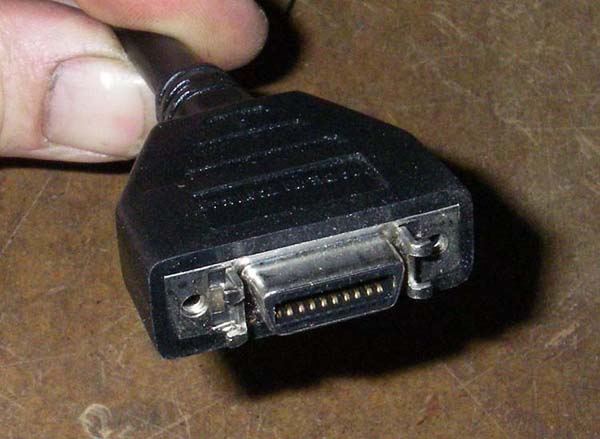 Cheers for any help

Chris