Gold Member

Username: Van_man

Boston South, MA

Post Number: 4682
Registered: Mar-06



$180 Shipped in the Con US

Complete 2-Way component system
300 watts RMS power handling
Ultra-thin mounting depth
3 inch multi-layer voice coil
Audiophile grade external crossover
Solid one piece polypropylene cone/dust cap assembly
FEA optimized inner-radial neodymium motor structure
Custom cast aluminum basket
Midrange Sensitivity 89dB (1w/1m)
28mm hand doped tweeter
Integrated phase plug for enhanced dispersion
Crossovers features state of the art computer aided design process for uncompromised fidelity
Shielded Titanium crossover housing with gold plated speaker connections
Audiophile components: air core inductors/composite bypassed capacitors
System includes pair of 6.5" mids, pair of 1" tweeters and professional crossover

Specifications

Tweeter Mounting Depth: 1.125"
Midrange Mounting Depth: 2.2"
Midrange Mounting Diameter: 5.5 - 6.0"
Crossover Housing Dimensions: 9.75" X 6.25" X 2.0"
Frequency Response: 20Hz to 20kHz
Nominal impedance: 4 Ohms
Acoustic Crossover Slopes: 24dB per Octave
SPL: 90.9dB

Very nice sq drivers.
This includes drivers, xover, and non-working tweeters. (if you dont want them i wont mind) Also Original box, mounting hardware, tweeter cups, grills, spacer plates.
Also, I have had to repair the surround on one of them completely. The rubber came off the cone. It has been CA glued back and has no problems.(Pic Included) The other mid also started to unglue, but a small dab of CA has fixed that as well.
They still are true and alligned. If your going to use the grills, then no big deal.

Specs can be found here.
http://www.woofersetc.com/index.cfm?...roduct_ID=1236

So on to the pics.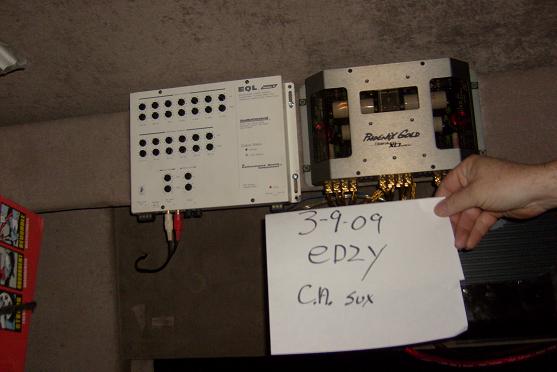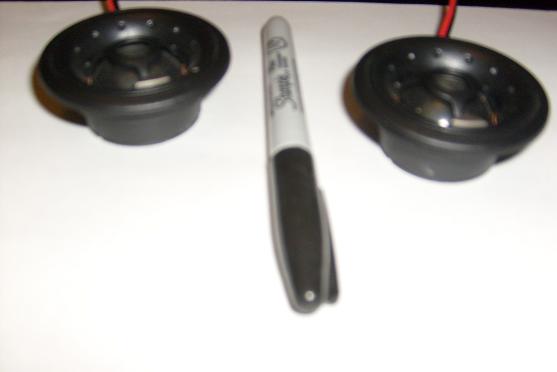 I will separate the mids and xover if interested.

$120 mids only Shipped
$90 xover only Shipped
Thanks, Marc.

http://www.caraudio.com/forum/showthread.php?t=390885