Loading, please wait...
Warpia announced the StreamHD and Wireless USB PC to TV Display Adapter that allow users to wirelessly stream any content from their laptop or computer to their big screen TV or projector. These products combined with online services that offer streaming TV and movies such as BestBuy Cinema Now, Netflix, Amazon, Hulu and YouTube allow consumers the opportunity to easily cut their cable and save money while enjoying the best in streaming entertainment.
The Warpia line of wireless display adapters consists of a USB dongle and a receiver that contains an HDMI or VGA port (accessible on any TV or monitor). Unlike other PC-to-TV solutions, the Warpia Adapter does not restrict what sites you can or cannot view — the display will mirror the exact image on your laptop, whether it's Hulu, Netflix, Youtube, or a photo slideshow. The StreamHD allows easy streaming to your HDTV in true 1080P (1920 x 1280) resolution and has 5.1-channel surround sound for the ultimate wireless home cinema experience. The Warpia A/V adapter achieves 32-bit true color depth for high quality images with a 720p HD resolution and 16-bit stereo sound. An ideal solution for home and office users alike, both provide coverage up to 30 feet and are easy to set up.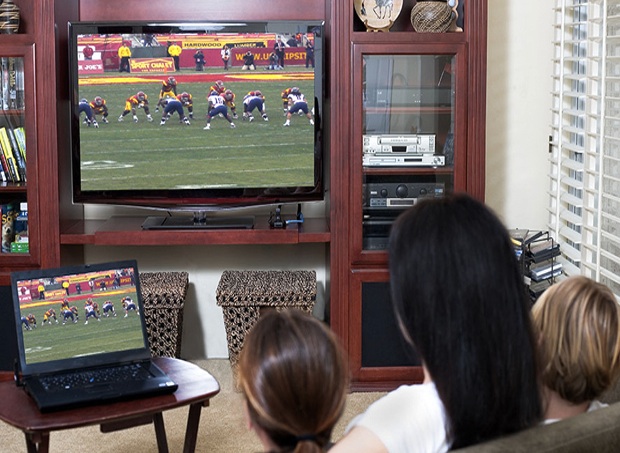 Price and Availability
Where to Buy