Loading, please wait...
For 2012, Sony has released their entry-level and lowest priced BRAVIA LCD HDTVs with two BX450 Full HD 1080p HDTVs in 40- and 46-inch diagonal screen sizes and the 32-inch BX330 720p HDTV. Both BX series models provide a 60Hz panel with Digital Noise Reduction, 2 HDMI inputs, and a USB media player. The BX450 series adds a Clear Resolution Enhancer claiming better, well-defined images with reduced picture noise.
The BX Series (and higher models) allow you to share your vacation photos instantly on the big screen or listen to your favorite music and simply connect your compatible digital camera, USB-enabled MP3 player or USB storage device directly to your HDTV's USB input. Additionally, four HD inputs include two HDMI inputs for sources like your HD cable box, home theater system, Blu-ray Disc player or PS3 system, one HD component input and a PC input (HD-15 pin) which lets you use your HDTV as a computer monitor.
BRAVIA BX450-series LCD HDTV
Full HD (1080p) CCFL backlight LCD HDTV
60Hz panel with Clear Resolution Enhancer and Digital Noise Reduction
1920×1080 resolution
USB Media Player
2 HDMI inputs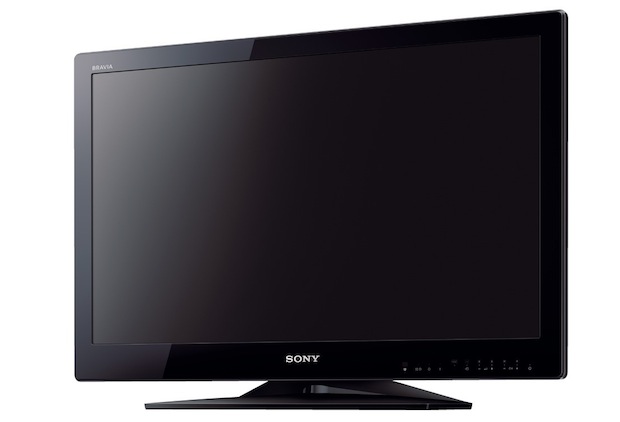 BRAVIA BX330-series LCD HDTV (above)
60Hz panel (720p) with Digital Noise Reduction
1366 x 768 resolution
USB Media Player
2 HDMI inputs
Price and Availability
46-inch KDL-46BX450 → $699.99
40-inch KDL-40BX450 → $499.99
32-inch KDL-32BX330 → $329.99
Where to Buy