Loading, please wait...
Scandyna was founded in 1965 with an ambition to produce high quality, naturally sounding speakers for a discerning audience. A speaker from Scandyna is the product of a wide range of technological innovations, aimed at conveying the best sonic experience while enhancing visual pleasure with a sleek and organic design.
Different, beautiful and full of quality sound, the whole range of Scandyna products represents a lifestyle signaling courage and taste. Scandyna symbolizes a new generation of technology perfect for anyone who dares to go around being square and thinking colorful.
Scandyna-The Drop
With a goal of never making compromises on the sound, even though adding a fresh and innovative design based on organic forms, true and amazing products come alive. The sound of the drop takes the best of the Scandyna technology. Our vision is to reproduce superb sound quality and it is our effort to make your listening experience a true blessing. With a selection of 6 powerful colors and with four different ways to place your speaker, you get a maximum of flexibility to choose from. $849/Pair
Scandyna-The Minipod
We dare to be different. Our vision is to reproduce superb sound quality while redefining conventional speaker aesthetics. The Minipod loudspeaker follows an organic design, where 'form follows function'. Each characteristic of the design has a precise acoustical justification. The Minipod is essentially an amalgamation of three spheres to form one pressure-vessel, minimizing cabinet vibration, sound radiation and distortion, allowing sound waves to move more freely. Starting from $849/Pair
Scandyna-The Amp
The amp is a high-efficient and dynamic elegant sounding amplifier. Innovative design and audiophile sound can successfully go hand in hand. Enjoy the amp's discreet but fresh design and sublime finish that matches the whole Podspeaker range. Hang the amp on the wall with the wall bracket — it fits almost everywhere. Featuring 2×50 watts with only 0,12 % distortion between 1 watt and 25 watts it is rather revolutionary, and its 4 stereo inputs and remote control makes the usage complete. Obtain maximum sound experience with Minipod and Micropod SE together with the Bass Station or Minibass or check out the Megapod. $699
Scandyna-The Micropod SE
Curvy, colorful and compact, the Micropod SE set new standards for quality design and engaging sound. With top quality components, including a Kevlar bass/midrange unit, a soft dome tweeter and an extra durable finish, the speakers set new standards for small designer systems. Building on our well known reputation to break away from traditionally built speakers without compromising sound quality, the curvy Micropod SE dares you to think square. $199/Pair
Scandyna-The Micropod SE Active
Even with an build in active amplifier, still Micropod SE Active are curvy, colorful and compact. The Micropod SE Active series are perfect speakers for your small MP3 stereo or as the perfect sound system for your computer. A blasting amplifier supplies the kevlar bass/midrange unit and the soft dome tweeter the precise and crisp sound bringing you on stage with your favorite music. $299/Single
Scandyna-The Dock
Get the maximum out of your iPod with the remarkably new and well designed dock. The dock is specially designed to complement the iPod and combines high quality audio with unique design for docking, playing and recharging your iPod. With the dock you get loads of opportunities: with 2×15 watt RMS Class T amplifier, inserts for use with different iPod models, remote control and output to your subwoofer. The dock allows you to connect any speakers easily to your iPod, without any frustration. This Scandyna Dock brings your iPod crisp sound, innovative design. $219
Scandyna-The V Dock
The v dock is specially designed to complement the amazing iPod Video models and combines high quality audio with unique design for docking, playing and recharging your iPod. The v dock even supplies your iPod with high class video connections to your TV or computer. With the v dock you get loads of opportunities: with 2×15 watt RMS ClassT amplifier, inserts for use with different iPod models, remote control, video output and output to your subwoofer. Connect any set of speakers to the Scandyna V Dock for your listening pleasure.$249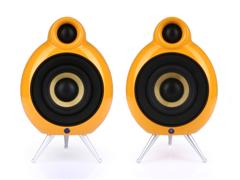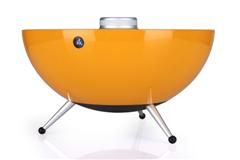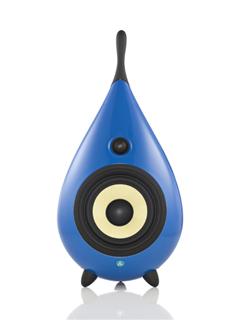 Where to Buy