Loading, please wait...
Rockford Fosgate announced four new marine-grade amplifiers. The M400-4D and M600-4D 4-channel amps have been designed to power Rockford Fosgate's M2 full-range speakers, while the M750-1D and M1200-1D mono-block amps can power either single or multi-subwoofer systems.
The amplifier printed circuit board is conformal coated with a UV resistant finish that conforms to industry standard UV and Salt-Fog specifications, and the Class-D circuit topology is so efficient, it consumes much less current from your charging system over traditional Class-A/B amplifiers.
"Based on Rockford Fosgate's Full Range Class D amplifier platform, the highly efficient Marine Series Class D amplifiers have been designed and built to withstand the rigors of harsh nautical climates and conditions," explained Jake Braaten, Rockford director of product development. "There are no worries when taking Rockford's acclaimed power out on the water as these systems include a marinized circuit board, and all hardware is chrome-plated to resist corrosion."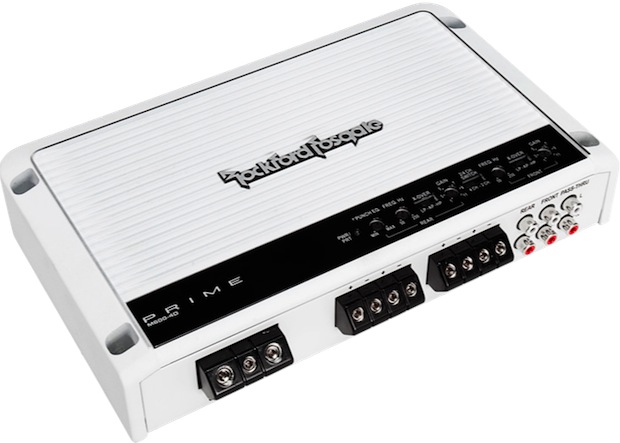 M600-4D
Model
Channel
4 Ohm
2 Ohm
1 Ohm
Frequency Response
MAP
M400-4D
stereo
mono
75 x 4
200 x 2
100 x 4
N/A
N/A
20Hz – 20kHz +/- 1dB
$299.99
M600-4D
stereo
mono
100 x 4
300 X 2
150 x 4
N/A
N/A
20Hz – 20kHz +/- 1dB
$449.99
M750-1D
mono
250 x 1
500 x 1
750 x 1
20Hz – 250Hz +/-1dB
$399.99
M1200-1D
mono
400 x 1
800 x 1
1200 x 1
20Hz – 250Hz +/-1dB
$499.99
Additional specs for the M400-4D, M600-4D, M750-1D, and M12001D include:
12dB/octave Butterworth crossovers
2/4 channel switch (M400-4D, M600-4D)
RCA pass-thru (M750-1D, M12001D)
12dB/octave Infrasonic filter (M750-1D, M12001D)
4 Gauge power/ground terminals
Cast aluminum heatsink
Top mounted controls
Class D circuit topology
Short circuit protection
MOSFET power supply
CEA-2006 compliant
CE compliant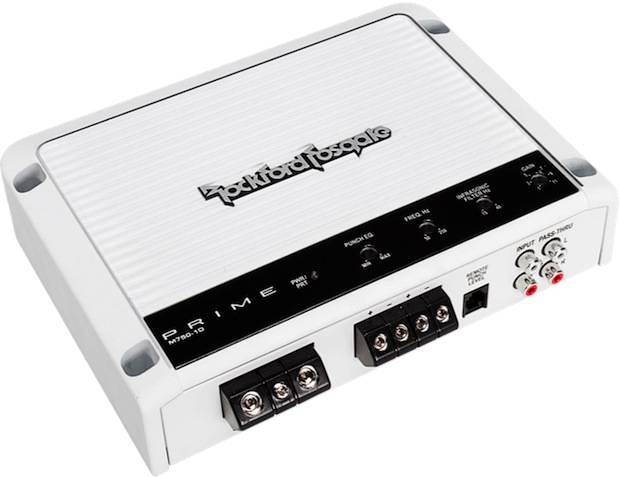 M750-1D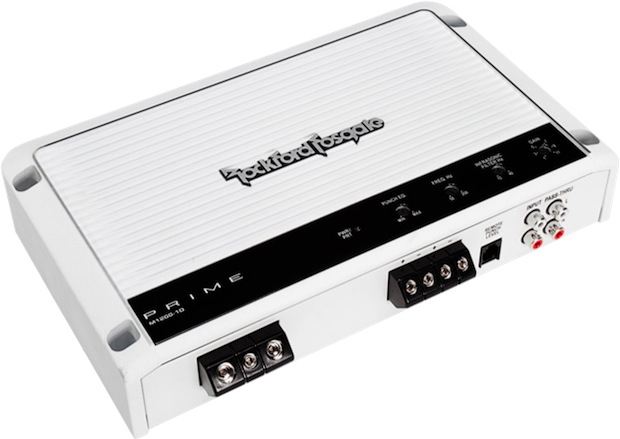 M1200-1D
Where to Buy