Loading, please wait...
Plustek introduced the OpticBook 4800, a fast, high-performance commercial/prosumer solution for scanning books, magazines and bound materials.
Plustek's OpticBook 4800 flatbed scanner scans an A4 sized page in 3.6 seconds and book spine shadow and distortions are eliminated using Plustek's patent pending SEE (Shadow Elimination Element) Technology. Complete with everything needed to create searchable PDFs from any bound media, the OpticBook 4800's LED illumination ensures optimum image quality and reduces energy usage.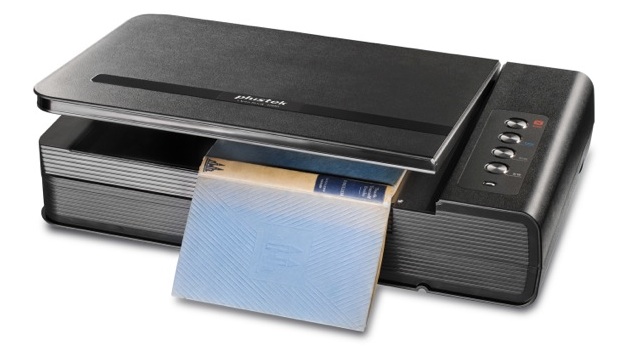 Features
Plustek's patent-pending Shadow Elimination Element (SEE) Technology for distortion free scans
1200 dpi resolution
3.6 seconds per page scan speed
Scans bound materials up to A4 size
4 single touch buttons to simplify scanning tasks
Scans to USB flash drive, email, network folder, FTP, URL and printers
Ergonomic design to ease physical strain
Green design: LED light source, energy efficient, WEEE & RoHS certified
MSRP: $799 (available now)
See more about: Newest Scanners, Plustek Scanners, Scanner News & Reviews
Where to Buy