Loading, please wait...
7.1-Channel 3D Ready 3-Zone THX Receiver
Made for iPhone® Certified
iControlAV App for iPhone / iPod® Touch free on the App Store
HDMI® (V.1.4a with 3D & Audio Return Channel) 6 Inputs (Including 1 Front Input) / 2 Outputs
Marvell® Video Scaler
THX® Select2 Plus Processing & Certification
Ethernet Input for Access to Thousands of Internet Radio Stations
PC Browser Control
Suggested Price: $1,000.00
The new Pioneer Elite VSX-33 THX Select2 Plus A/V Receiver is the step-up model from the VSX-32 for those wanting control of two or three zones. The Pioneer VSX-33 adds an extra HDMI output, which can send digital audio and video to a second room, while offering total control via on-screen GUI. A third zone of audio-only from the analog outputs is also supported.
All other features and specs are the same between the VSX-32 and VSX-33.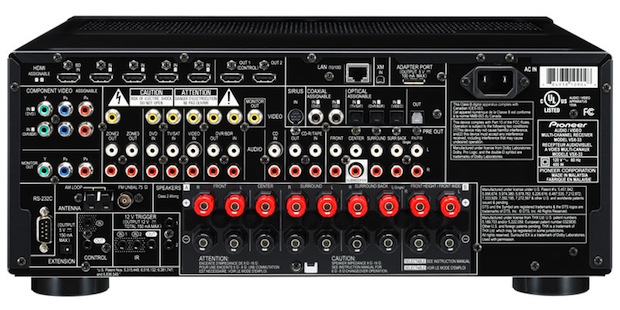 Product Sheet (pdf)
Owners Manual (pdf)
Where to Buy