Loading, please wait...
Compact, Lightweight LED Projector For Multimedia Presentations
LG Electronics just announced the HX300G — a new compact, lightweight DLP projector with a LED light source for clear color imaging. It offers increased durability with long lamp life of approximately 30,000 hours. With an output brightness of 300 ANSI-lumens, the HX300G allows users to view video content in a darkened room with reduced distortion.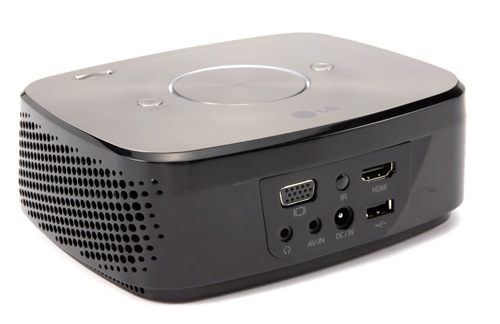 The HX300G is good travel companion for those executives that are frequently on the road as it is compact and lightweight at just 1.7 pounds. The All File Viewer function supports all Microsoft Office files and includes a USB port and support for "HD" DivX, MP3 and JPEG files, making it ideal for presentations. Specifications include:
0.55-inch DMD
XGA resolution
300 ANSI-lumens
Contrast ratio: 2,000:1
Life time: 30,000 hrs (typical)
HDMI 1.3, USB 2.0 input ("HD" DivX, File Viewer)
Green Technology (does not utilize a Mercury containing CCFL lamp)
Wireless FM Transmitter
Where to Buy