Loading, please wait...
LG Touch
Three New Mobile Phones Available From Verizon Wireless
Verizon Wireless and LG Mobile Phones are introducing three hot new phones, just in time for summer. LG enV3 is available Friday, while LG enV TOUCH and LG Glance™ will be available June 5 at all Verizon Wireless Communications Stores and online at www.verizonwireless.com.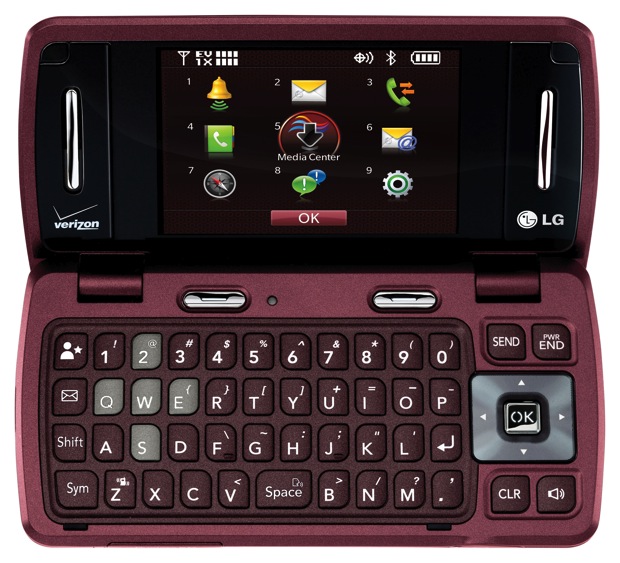 LG enV3
Features they all offer:
Text, picture and voice messaging with threaded message feature
Bluetooth headset-capable — headset, hands-free (car kits), object push (for vCard and vCal), and phonebook access
VZ NavigatorSM
Mobile Email, Mobile Web, Mobile Instant Messaging and Chat
Chaperone Parent-capable
Ability to save up to 10 contacts as favorites
LG enV3 and LG enV TOUCH offer:
Full QWERTY keyboard
HTML Web browsing-capable
Visual Voice Mail
Up to 16 GB microSD™ card optional removable memory
Text Instant Reply feature — can automatically start a reply message when you read a message
Media Center for storing and downloading music from V CAST Music with Rhapsody, games and more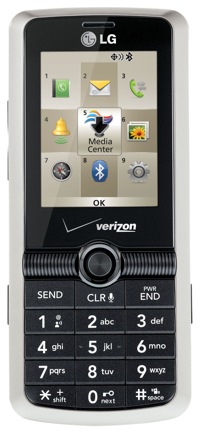 LG Glance
Unique to LG enV TOUCH:
Read documents from any microSD card in several file formats including .doc, .xls, .ppt, and .pdf
3″ external touch screen / 3″ internal screen
3.2 megapixel camera/camcorder with autofocus, flash and image editor
Unique to LG enV3:
Internal screen: 2.60″ and external screen: 1.56″
3.0 megapixel camera/camcorder
Unique to LG Glance:
An ultra-slim design with a "woven" metal back plate
1.3 megapixel camera
Customers can purchase LG enV3 for $129.99 after a $50 mail-in rebate with a new two-year customer agreement. LG enV TOUCH will be available for $149.99 after a $70 mail-in rebate with a new two-year customer agreement. LG Glance will be available for $49.99 after a $50 mail-in rebate with a new two-year customer agreement. Customers will receive the rebate in the form of a debit card; upon receipt, customers may use the card as cash anywhere debit cards are accepted.
Where to Buy