Loading, please wait...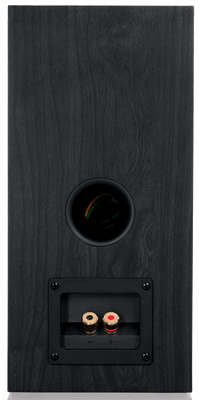 Harman has introduced the JBL Studio 130 bookshelf loudspeakers to their new 1 series line. The speaker collection employs performance-proven technologies and advanced materials to deliver the dynamic range, tonal accuracy and spatial transparency that have long been hallmarks of JBL products. Each component is sold separately and can be combined to personalize the ideal cinematic home theater or music experience while boasting a brand-new design language that will make a dramatic statement for every living room.
Perfect for a bookshelf or tabletop, or for someone who is looking to pack some big sound into a more convenient space-saving place, the Studio 130 bookshelf loudspeaker will do the job. The two-way speaker system offers exceptional clarity and realism with outstanding bass response. Featuring 4-inch low-frequency transducers and 1-inch high-frequency transducers, Studio 130 speakers are ideally suited for use as satellites in a Studio 1 Series home theater system, or on their own in compact-yet-captivating music-only systems. The Studio 130s will transform your home entertainment experience with both style and substance.
JBL Studio 130 Features
4-inch (100mm) bookshelf loudspeaker
2-way bookshelf speaker
4″ (165mm) low-frequency transducer
1″ (25mm) high-frequency transducer
Dynamic JBL Weave design
Rear-facing bass port increases output and extends bass response
Gold-plated binding posts increase connection options
Available in silver-tinted black vinyl finish
Retail Price: $299 ea
Where to Buy