Loading, please wait...
HP's first touch-enabled netbook, is designed for students and mobile professionals alike
Starting at only 2.6 pounds, the HP Mini 5102 is a full-performance netbook designed for mobile professionals and students. Available in either a standard or touch-enabled version, the HP Mini 5102 features a sturdy, lightweight anodized-aluminum display enclosure with a choice of black, red or blue brushed finishes. For enhanced security the Mini 5102 netbook can use face recognition for easy log-on to Windows operating systems and password-protected websites. It also features an optional handle, which makes it easy to carry.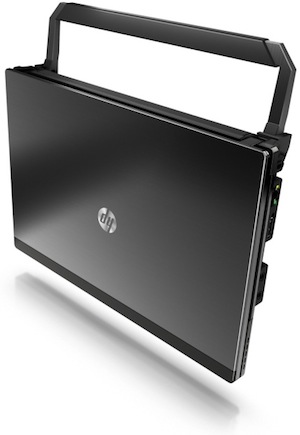 The touchscreen option allows users to get work done more intuitively and quickly based on their choice of input methods. Multitouch gestures, finger taps and swipes across the screen allow users to navigate through applications and menus as well as provide access to information and websites.
The keyboard of the Mini 5102 produces a great typing experience for email, instant messaging and other text-driven applications. The 95 percent of full-size QWERTY keyboard, plus a touchpad, compares favorably to smaller keyboards of competing companion PCs.
Logging on to Windows and other websites is fast and easy with HP Face Recognition for Protect tools. Users simply face the 2-megapixel webcam of the HP Mini 5102 to log in.
The HP Mini 5102 also features the latest Intel Atom™ N450 processor, multiple connectivity options including mobile broadband,(3 and a large 10.1-inch diagonal LED display available in either WSVGA or HD resolutions. When equipped with the optional Broadcom HD video decoder technology, the HP Mini 5102 can play back high-resolution 720- and 1,080-pixel HD video content.
Customers can choose either a four-cell battery for lighter weight or six-cell battery for longer battery life. When configured with the optional six-cell battery, the HP Mini 5102 delivers up to 10 hours of battery runtime.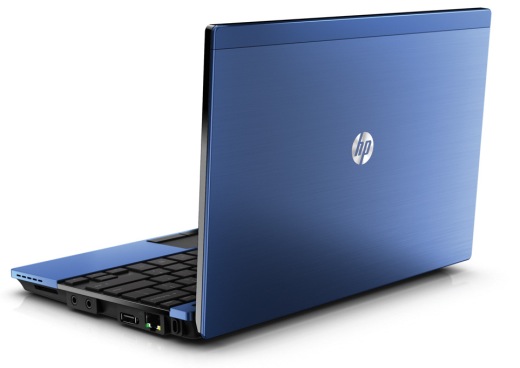 HP also is offering the HP Mini 5102 in a HP Student Edition, designed to help students learn and to provide IT administrators a reliable, scalable and affordable IT environment. The Student Edition brings leading software to students, including Adobe Digital School Collection, which provides document management and portfolio creation tools for enhancing learning experiences in language arts, history, music and the sciences. The HP Student Edition also can be configured with an optional handle and is available in black, red or blue for a customized student experience.
HP Student Edition backpacks are designed with students in mind. A durable suspended notebook compartment helps protect the HP Mini or HP Student Edition Notebook from bumps and scratches. Convenient features — such as a thermal compartment for lunches and snacks, a roomy book compartment, quick-access compartments for phones and personal media, and extra padding in the shoulder straps and back — keep students prepared and comfortable.
Pricing and availability
The HP Mini 5102 is expected to be available in the United States this month with a starting price of $399.
Where to Buy
Reviews Around the Web:

hp mini 5102