Loading, please wait...

Hitachi just announced its 2010 line of LCD HDTVs, which include the UltraVision CCFL Series in a 55-inch (L55S604 pictured above) class home theater model and in 46-inch (L46S604), 42-inch (L42S504), and 32-inch (L32S504) class screen sizes. Each model boasts 1080p resolution, 120Hz panel speed and Hitachi's Reel120® movie motion technology. The slim and light designs are easily swiveled to accommodate various viewing positions.
The UltraVision CCFL Series includes four HDMI pure digital inputs for the best possible picture. Additionally, the top-of-the-line "S604" models feature Instaport technology for faster HDMI input switching. All UltraVision CCFL models also include CONEQ 3D Sound for a musically accurate three-dimensional audio image that complements any on-screen programming. A USB photo viewer input allows each model to function as a home theater digital photo frame.
The entire Hitachi 2010 flat panel LCD HDTV line will be released as follows:
| | | | | | | | | | | |
| --- | --- | --- | --- | --- | --- | --- | --- | --- | --- | --- |
| Model | | Lighting Technology | | Size Class | | Resolution/Hz | | Introduction | | MSRP |
| UltraVision LE46S704 | | LED Edgelight | | 46″(45.99″ Diagonal) | | 1080p/120Hz | | August | | $1,499 |
| UltraVision LE42S704 | | LED Edgelight | | 42″(42.02″ Diagonal) | | 1080p/120Hz | | July | | $1,199 |
| | | | | | | | | | | |
| UltraVision L55S604 | | CCFL Backlight | | 55″(54.64″ Diagonal) | | 1080p/120Hz | | July | | $1,699 |
| UltraVision L46S604 | | CCFL Backlight | | 46″(45.99″ Diagonal) | | 1080p/120Hz | | July | | $1,199 |
| UltraVision L42S504 | | CCFL Backlight | | 42″(42.02″ Diagonal) | | 1080p/120Hz | | June | | $899 |
| UltraVision L32S504 | | CCFL Backlight | | 32″(31.55″ Diagonal) | | 1080p/120Hz | | June | | $649 |
| | | | | | | | | | | |
| Alpha Series L32A404 | | CCFL Backlight | | 32″(31.51″ Diagonal) | | 720p/60Hz | | October | | $449 |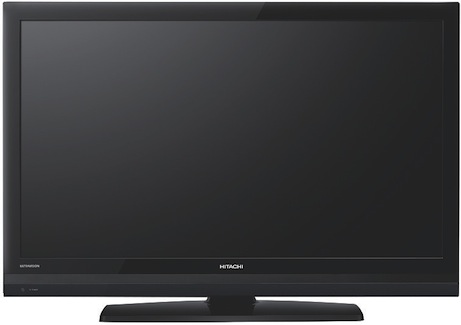 Specification Sheets (1.2MB each)
L55S604 (pdf)
L46S604 (pdf)
L42S504 (pdf)
L32S504 (pdf)
Where to Buy