Loading, please wait...
Epson America today introduced three multimedia projectors designed to provide businesses with exceptional image quality, convenience, reliability, and affordability. The Epson EX3200, EX5200 and EX7200 offer advanced and easy-to-use features, including USB Plug 'n Play instant setup for Windows and Mac that instantly displays images on both the projector and computer by simply connecting a USB cable.
All three models offer 2600 lumens of color and white light output for bright presentations and Epson's latest, 3LCD, 3-chip technology for vibrant, true-to-life images. The EX3200 features SVGA resolution, the EX5200 offers sharper images with XGA resolution, and the EX7200 features widescreen WXGA resolution (16:10 aspect ratio), to fully utilize the capabilities of a widescreen notebook and HD content. In addition, the EX5200 and EX7200 offer advanced features including all digital HDMI connectivity for high-definition video and audio and PC-free presentations with direct connection of a USB memory device for viewing jpeg files without a computer.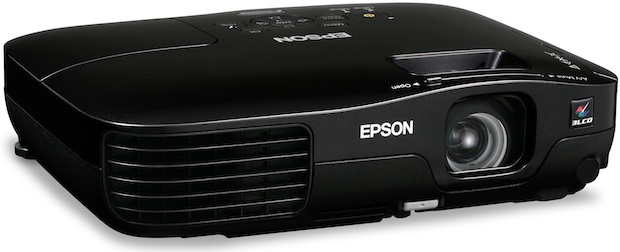 More about the EX-Series
The Epson EX3200, EX5200 and EX7200 are designed to provide businesses with convenience, reliability and advanced features at an affordable price. Additional details include:
3LCD Technology: Features the latest, 3LCD, 3-chip technology to deliver amazing, true-to-life color and detail for powerful presentations; the 3LCD light engine efficiently uses available lamp light to create stunning images; in contrast to 1-chip DLP technology, 3LCD requires, on average, 25 percent less electricity per lumen of brightness
Convenient Control: Direct Power On and Off allows for an installed projector to be powered on and off with a flip of a wall switch; Instant On/Off® enables presenters to avoid delays when starting and finishing presentations and be up and running in only five seconds; A/V Mute Slide instantly turns off the sound and images to create a quick pause in the presentation, conserving lamp life and energy, and helping to save costs
Flexible Positioning: Automatic keystone correction and digital (EX3200) or optical (EX5200 and EX7200) zoom offers greater positioning flexibility and ability to project a clear image from both short and long throw distances
Sleek, Lightweight and Travel Friendly: Weighing 5.1 pounds, all three models include a soft carrying case and remote control for ease of use when on the road
Extended Lamp Life: Using Epson's exclusive E-TORL lamp technology, the lamp life can last up to 5,000 hours in economy mode, helping to maximize presentation time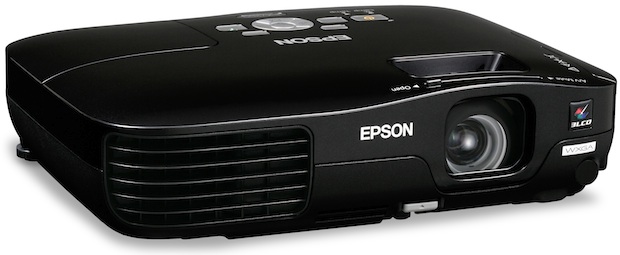 | | | | | | | | | | |
| --- | --- | --- | --- | --- | --- | --- | --- | --- | --- |
| Product | Description | Resolution | Lumens1 | Lamp Life2 | USB Plug 'n Play | PC-Free Slide-show | HDMI | Weight | Price |
| EX3200 | The EX3200 is a smart choice with proven performance, a host of convenient features and colorful images. | SVGA (4:3) | 2,600 | 5,000 hours | X | | | 5.1 lb. | $549 |
| EX5200 | The EX5200 is a step up from the EX3200 by offering higher resolution and HDMI connectivity for bright colors and sharp image quality whether at the office or on the go. | XGA (4:3) | 2,600 | 5,000 hours | X | X | X | 5.1 lb. | $649 |
| EX7200 | Epson's value-priced widescreen projector (16:10 aspect ratio) delivers powerful features for widescreen notebooks or amazing HD entertainment at home. | WXGA (16:10 widescreen) | 2,600 | 5,000 hours | X | X | X | 5.1 lb. | $749 |
Where to Buy
Reviews Around the Web:

epson ex3200