Loading, please wait...
World's Thinnest, Lightest 16-inch Notebook; First Laptop with Wireless Docking, Inductive Charging
Dell is delivering beauty and substance with the world's thinnest and lightest 16-inch laptop, the Latitude™ Z. Targeted at impression makers, such as entrepreneurs, attorneys, creative professionals, salespeople and leading higher education faculty, the new laptop demonstrates what is possible when design and business functionality meet innovation.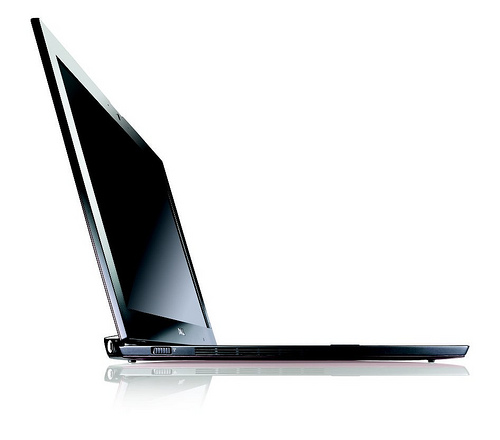 Sleek Design, Innovation and Business Features Meet
The Dell Latitude Z is the world's first ultra-thin 16-inch laptop that is less than an inch thin and starting at 4.5 pounds with a four-cell battery, which comes standard. It features premium design, forward-thinking innovations and breakthrough features to help empower businesses. The system includes:
Lean tapered design and soft-touch Black Cherry finish
The world's first laptop with wireless docking and inductive charging (available in the coming weeks)
Dell's EdgeTouch allows users to interact with commonly used applications and media controls through a touch interface that is on the bezel of the system's screen
Spacious multi-touch touchpad and silky-touch backlit keyboard
A high-definition (1600×900) WLED display and two megapixel camera featuring Dell Capture technology that allows users to scan and save business cards to Microsoft Outlook contacts and copy documents
Dell FaceAware™ Lock-Out automatically locks out other users when a user steps away from the laptop
Thoughtful design that extends the concept of a lean, light, travel weight all the way to the Z's power adapter, optional accessories and external optical drive
Laptop bags by Cole Haan and Timbuck2 designed specifically for the Latitude Z
In addition to these features, the Latitude Z is available with WLAN, Bluetooth and optional 3G WWAN mobile broadband. The Latitude Z is the latest addition to the Latitude series which promises the manageability, enterprise-level security and service options that professionals worldwide have come to expect from Dell.
The Latitude Z is available starting today in select countries in Europe and Asia, as well as Canada and the U.S., starting at $1,999.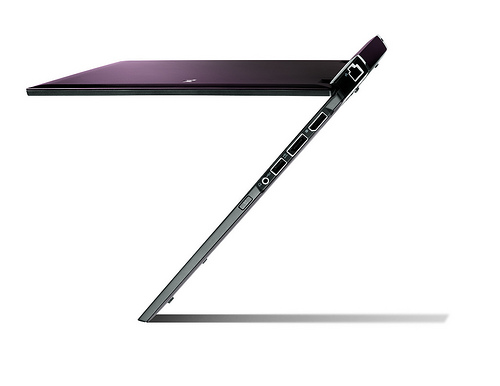 Where to Buy