Sup guys.. I've been gathering parts for a computer build for the past couple months. I wanted to wait for AMDs Bulldozer FX processors, but I found the 965 for 115 so I just got that. The motherboard is Bulldozer ready so I'll eventually upgrade. Anyways, finally got the rest of my parts yesterday and put it all together. Here's a few pics
Specs:
CASE: NZXT Tempest Evo
MOBO: Gigabyte 990FXA-UD3
CPU: AMD Phenom II x4 965 @ 3.8Ghz OC
CPU Cooler: ZALMAN CNPS 9700 NT 110mm
GPU: HIS Radeon HD 6850 1GB
RAM: G.SKILL Ripjaws 2 x 4GB DDR3 1600
HDD: Seagate Barracuda 1TB 7200 RPM
SSD: Crucial RealSSD C300 64GB
DVD Drive: LITE-ON 24X DVD Writer
PSU: Corsair TX650 V2
Monitor: Samsung 23" 1080p
OS: Windows 7 Professional x64
So many boxes to get rid of..
All black mobo ftw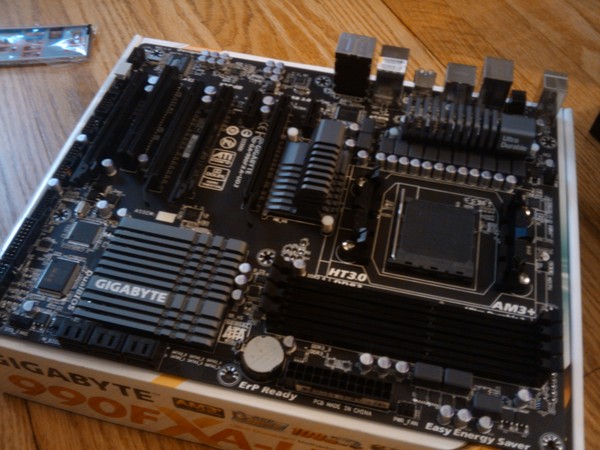 Phenom installed. I made sure to lick the pins for that extra power boost... haha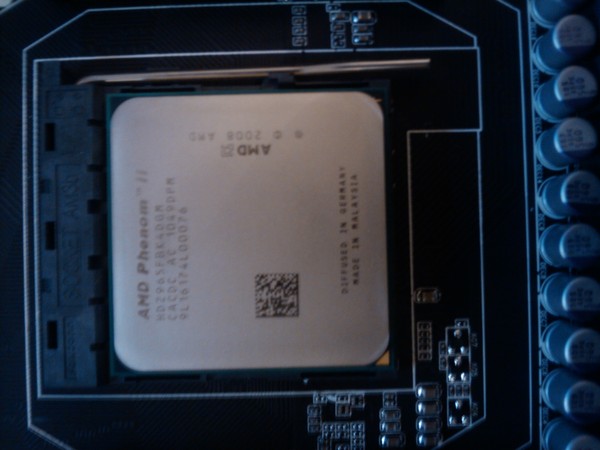 The drives..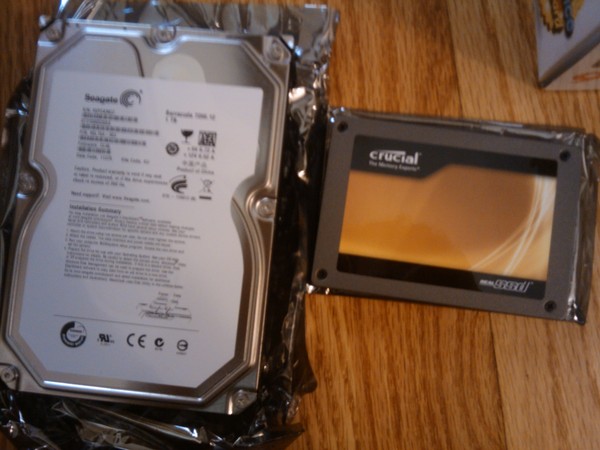 SSD mounted and ready to be installed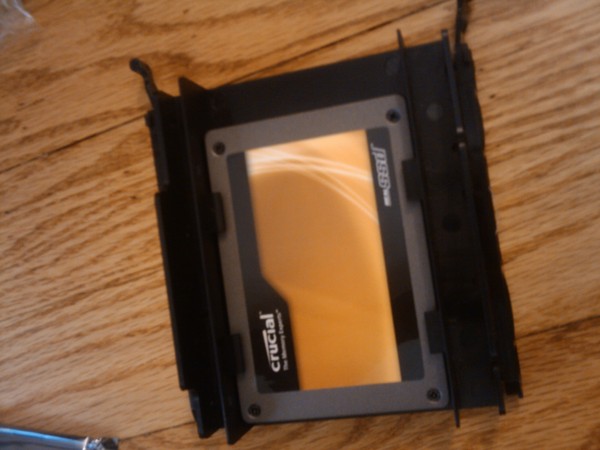 lots of wires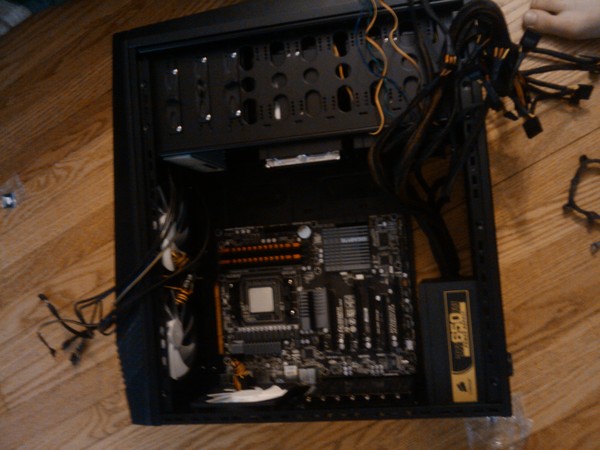 This case has really good cable management. Definitely recommend it.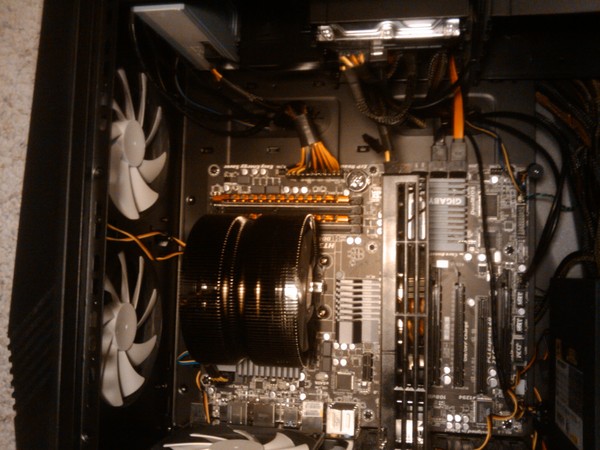 All finished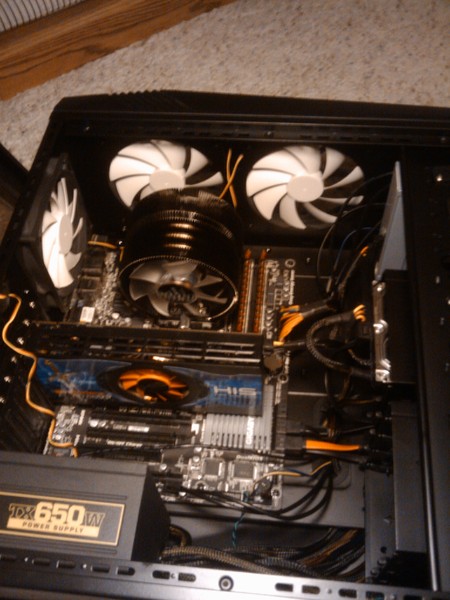 Eventually I'll throw some cathodes in there to light it up some more lol.