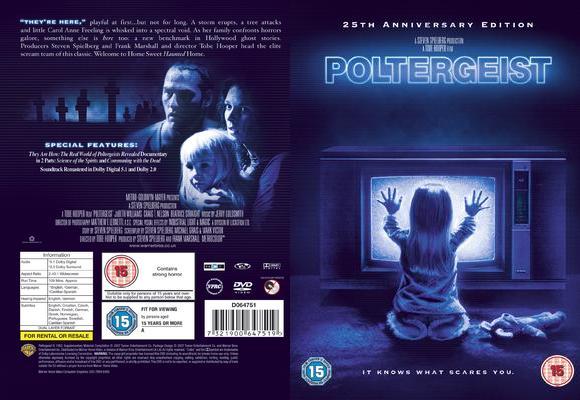 Well I've viewed it head it and felt it and I can't fault this one in any department its, sound. Some re-mixes that often turn up on DVD yes, are really naff, but this one is perfect throughout the running time. The opening starts off with the national anthem, that played over all channels and then fades into the centre channel with isolated discreteness on the rest of the channels, cool.
Dialogue panning of "Coral Anne" over to the front right channel well the centre is free in the Dolby 5.1 mix, the Dolby 4.2.4 mix common to crosstalk has part of child's yelling, its also head on the monaural surround. So no there wasn't any fault. Chapter 10 has a few bumps and rumblings that occasionally come in on the LFE.1 to add a little support. Most of the rumblings was coming from the matching three-screen JBL control 5 and 1 arrays that is set-up in the active crossover mode performed marvellously even at moderate high sound pressure levels, tornado sound effects and other ghostly sounds in the children's bedroom. Toys and other items being sucked into the other world...
Image framed at 2.40:1 exhibited a slight loss around 15% on the Toshiba CRT, TV monitor, I noticed the loss when I compared the screen capture taken from the pc DVD-Rom player. Only a good video projector would be a final solution, something I'll have to wait for at a later time.