If you're thinking about buying a new computer, you may quickly become overwhelmed by your choices. There are so many different brands and numerous types within those brands. How do you know which one will give you the most computer for the money?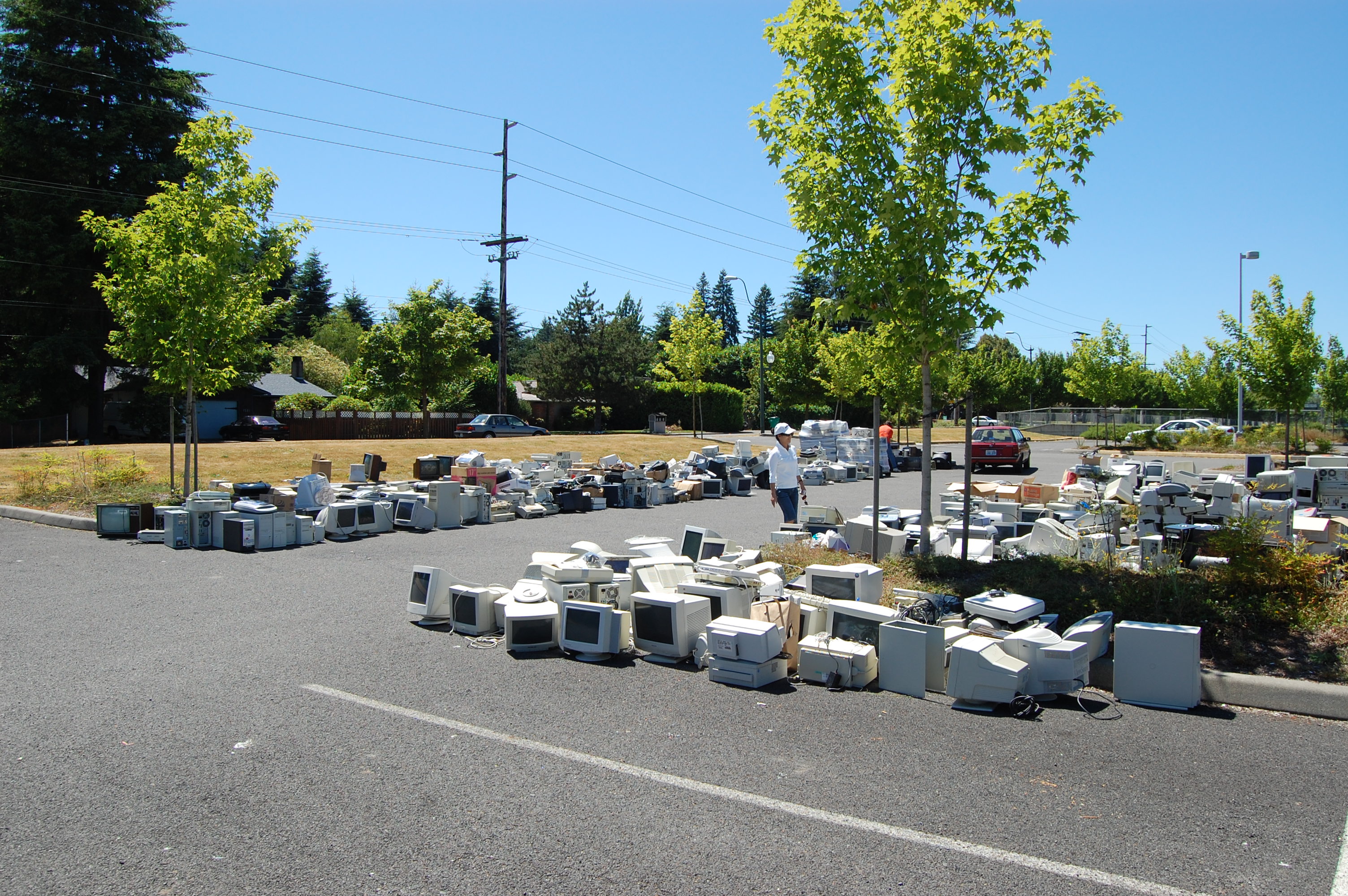 Let's face it, some computer brands belong in this recycling pile.
Acer
Acer is a reasonably-priced computer though not the cheapest to buy. It is a good middle-of-the-road option if you plan to email or surf the internet. This manufacturer offers laptops and desktops as well as the new tablets that more people are choosing. It used to be known for its low pricing but it seems to be trying to break out of that mold by offering models with more features. For instance, the AME600-UR378 is a great desktop for regular individual users and the Aspire E Series is the ideal laptop for average users. However, it is rated only average for customer service when you need assistance.
Dell
Dell is considered one of the best choices for consumer computers. These computers are often selected for people who have a home office or want a little more power in a system. They are not too expensive but they are also not cheap. However, Dell does have a reputation of lasting a long time, which means you won't have to replace it as often. That is a good thing because it doesn't do as well in surveys on customer service. The Inspiron 660 is a great choice for a desktop, and the Inspiron R is a good choice for a touchscreen laptop for home users.
Lenovo
Lenovo has developed as the brand to watch. This company has been introducing some stylish computers that include top-of-the-line features. It is chasing HP to be number one for laptops. It has also introduced tablet-style computers to compete for the mobile crowd. Lenovo has it down for price and customer service as well, showing its strength as an all-around computer brand. The ThinkCentre is an all-around desktop for average users, while the T430 is an excellent laptop choice for most home users' needs.
Samsung
Samsung has been in the news a lot recently. While that is mainly due to its smartphone, the company is attacking other manufacturers on all fronts. The design of all Samsung PC products is sleek and shiny and loaded with features. It also does well for customer service with help on the website and via social networks. However, the one area that still gets some criticism is with the keyboard. Many people are not fans of the Samsung PC keyboard and say it doesn't work as smoothly as other brands. Samsung is also not a cheap computer even though you can find some affordably-priced options. The company no longer makes desktops, but a solid choice for a laptop would be the Series 5. It offers all-around performance with a middle-of-the-road price.
HP
This company has been the leader of PCs for some time and it still turns out a great set of laptops and desktops. However, it is not creating innovative designs as much as other brands. Of course, this may not be a bad thing if you want a computer that is familiar and easy to use. Two of the series, the Envy 15 and 17, have been quite popular with users and reviewers. The company provides great customer service and high-quality products that last longer than many other brands. A great choice for a desktop is the HP Pavilion 500-000t and a good laptop is the HP Envy TouchSmart.
Sony
Sony is another name you can easily recognize for quality in its products. It competes with Samsung and Dell in the computer line with products that are not cheap but not too high in price. Like the others, it also uses quality materials that are designed to hold up with regular use. It usually ranks somewhere in the middle for product and customer service. Check out the VAIO Tap 20 for desktops, and the VAIO Fit E for laptops.
ASUS
ASUS is developing as a brand leader for PCs. It has designed some interesting computers and improved on features that have failed to impress in the past. For instance, it was like Samsung and received complaints about its keyboards. However, the newer models seem to be designed for easier use. Plus, the touchpads have also seen improvement and are more user-friendly. The touchpad is designed to replace the keyboard and mouse much of the time and allows you to control your computer simply by the swipe of a finger. The CP6230 is a great desktop for everyday use and the X75A is a solid performance laptop.
Apple
Apple has always been a leader in technology but in recent years, other brands have begun to catch up to its reputation. However, it does create a unique user experience with its own OS or operating system. The operating system is what runs the computer programs that you use. It is definitely not a cheap option for a computer but it is a high-quality product if you want to spend the money. It has also rated well if not outstanding for customer service. The MacBook Air provides performance at a reasonable price.
By researching multiple brands, the right choice for you may become obvious.
Choosing the right brand of computer largely depends on who you feel the most comfortable with. Then it is up to you to decide which type of computer within that brand works best for you.
The post The Pluses and Minuses of Many Popular Computer Brands appeared first on ReviverSoft Blog.
by Steve Horton